We are committed to helping you get the most out of Praluent by providing educational resources and support services throughout your treatment journey.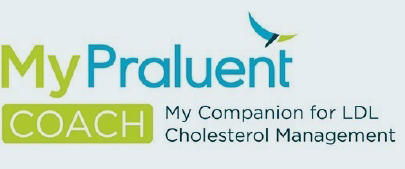 MyPraluent Coach* is a free 6–12 month programme designed with input from healthcare professionals and patients and is delivered by experienced nurses.
After you are prescribed Praluent, your healthcare professional can enrol you into MyPraluent Coach (this enrolment is optional and not all hospitals will utilise this service).
Contact Details for My Praluent Coach Providers
Ashfield

0800 206 1225
HealthNet

enquiries@healthnethomecare.co.uk

0800 083 3060
*MyPraluent Coach is provided and funded by Sanofi
&nbsp
Homecare
Sanofi contracts a Homecare provider to provide homecare services free of charge.
Homecare is run by experienced pharmacists who dispense Praluent and arrange delivery to patients.
Not all hospitals will utilise our Homecare service, please confirm your own situation.
Contact Details for Homecare Providers
Sciensus

generalenquiries@sciensus.com

0333 103 9499
HealthNet

enquiries@healthnethomecare.co.uk

0800 083 3060